Odisha State Government has been shifting its focus to infrastructure development in the power sector in a big way since last 5 years. With this motivation, the Energy department of Odisha now started the process to strengthen the power transmission networks through Smart Grid initiatives. State considers introduction of smart grid as a tool of automation with its robust mechanism of IT system is an honest beginning to reduce transmission and distribution loss and supply of quality and uninterrupted power to the people. As the current level of transmission and distribution (T&D) loss is unsustainable, state felt that there is an urgent need for seamless integration between transmission and distribution networks to achieve this objective.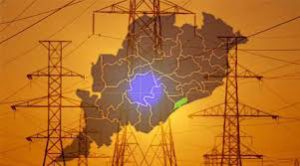 The plan is to upgrade the energy infrastructure of the State at all layers in a end-to-end manner. Newly setup 33/11 KV sub-stations are the target for the smart grid project implementation in the State. The Odisha Power Transmission Corporation Limited (OPTCL) will play a major role in translating the proposed smart grid project. A 14 member Steering Committee has been constituted for formulation of a Vision and Roadmap document for implementation of Smart Grid through the application of Information and Communication Technology. The members of the committee include the representatives from Odisha Energy Department, GRIDCO, OERC, CESU, ISGF, CPRI, CSO, NESCO, WESCO, SOUTHCO, PGCIL, IEEMA and OPTCL.
The State run power transmission utility OPTCL will set up a project management unit to monitor the implementation of the smart grid project.
The Energy Department has devised an exciting plan of investing 40,000 crore in power generation, transmission and distribution parts/areas in next five years. The Government is planning to invest 15,000 crore in transmission part/area and 25,000 crore in power generation to deal with the future demand for power due to industrialisation and fast (away from cities) electrification programme.
Even with such ambitious investment plan, the specific objectives of the project will be made clear only after drafting the roadmap. So, we have to wait for further updates on state roadmap!!!
Comments
comments
Odisha constitutes Steering Committee for formulation of Smart Grid Vision and Roadmap

,