The U.S. Trade and Development Agency (USTDA) has provided a grant in the amount of US$692,000 to the Central Power Research Institute (CPRI) in June 14, 2013. This grant will support the preparation of a detailed planning and procurement document for the implementation of a Smart Grid Test Bed in Bangalore, India. The test bed, which will consist of an integrated Interoperability Laboratory and Smart Grid Technology Demonstration Center, will allow CPRI to research and perform controlled evaluations of integrated Smart Grid Technologies.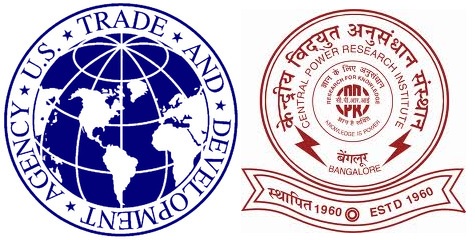 Smart Grid Technologies selected for research and demonstration are substation automation, load management, smart meters (communications and data standards like GREEN BUTTON), cyber security network sensing, energy management, renewables integration, and applications for plug-in hybrid electri vehicles (PHEV). If implemented, the Smart Grid Test Bed and related facilities would be used by manufacturers, utilities, service firms and academics for various testing, certification and training activities. This Technical Assistance intends to facilitate the adoption of Smart Grid pilot projects as well as the full-scale deployment of Smart Grid technologies.
Technical proposals are solicited from interested and qualified firms.
Download RfP from here
Comments
comments
USTDA released RfP for appointment of Consultant for Smart Grid Test Bed at CPRI, Bangalore, India

,