(Prev… – Page 6)
13.  WBSEDCL, West Bengal
Location:
Siliguri Town in Darjeeling District
Project Summary:
The pilot project proposes to take up 4 nos. of 11 KV feeders for implementation of Smart Grid covering 4404 consumers. The area has 42 MU input energy consumption. The utility has proposed the functionality of AT&C loss reduction and Peak Load Management using Automated Metering Infrastructure (AMI) for Residential and Industrial Consumers.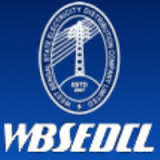 Benefits:
Not Mentioned
Key Facts
Project Type:
Smart Grid Pilot in Power Distribution Sector
Total cost of project:
Rs. 7.03 Cr
MoP Share:
Rs. 3.51 Cr
Funding Programme:
RAPDRP, Part-C
Project timeline:
365 days (1 Year) from the date of commencement of the project
New Technology:
WBSEDCL has proposed to take up 4 nos. of 11 KV feeders under Siliguri Town for implementation of Pilot Project for Smart Grid with willingness to fund 50% of the cost of the project.

AMI for Residential & Industrial Consumers : – Demand Response, Remote Meter Reading for Error Free Data, Network Problem Identification , Load Profile for Peak Load Management , Energy Audit, Signaling for Load Control , Load Curtailment beyond sanctioned limit, Tamper Detection ,Reduced AT& C losses, Increased Billing efficiency & Customer satisfaction.

AMI will help in improving Billing efficiency, demand response by customers in terms of power incentives/disincentives for reduction of energy use, provide the utilities and consumers with better outage management , quality data to improve power quality that can be charged by utility at a premium price , provide load profile data and to gauge customer perception and utility benefits.
Website:
http://www.wbsedcl.in/

Loading ...
14.  JVVNL, Rajasthan
Location:
Sanganer Sub Division, Jaipur City
Project Summary:
Project proposes covering 34,752 consumers and distribution system of 651 DTs. The area has around 148.12 MU input energy.  The functionality of Peak load management is proposed by implementing Automated Metering Infrastructure (AMI) for Residential Consumers and Industrial Consumers. Functionalities of Outage Management System with SCADA and Distributed Generation from Renewable source (Solar Rooftop) shall also be tested.

Benefits:
–          Reduced AT&C Losses
–          Reduced Peak Load Consumption
–          Reduced Line Outages and DT Failures
–          Increased energy sales due to reduced failures/increased availability
Key Facts
Project Type:
Smart Grid Pilot in Power Distribution Sector
Total cost of project:
Rs. 33.38 Cr
MoP Share:
Rs. 16.69 Cr
Funding Programme:
RAPDRP, Part-C
Project timeline:
17 months from the date of commencement of the project
New Technology:
AMI involving Integrated Communication and Smart meter, Outage Management System, Peak load management system, Integration of Distributed Renewable energy sources, Data acquisition, Data management system etc. Research and development for evolving a model of "time of use tariff incentives and disincentive and net metering for Renewable Energy", and for process of Demand response and Demand management for Peak Load Management.

Smart Plug : Intelligent device with Zigbee communication & Load control capability. Receive the instruction from AMI meter& take action based on instruction.

IHD: The smart energy display device provides consumers with convenient, timely and relevant information about their industries energy consumption. With easy access to this information on the IHD, consumers will be more aware of their actual energy use. This allows and encourages consumers to reduce their energy consumption. For the pilot in order to prove both the technology once with IHD and the other directly thru AMI meter to smart plug…we shall put this for some few customers.

Website:
http://jaipurdiscom.in/
Download:
Smart Grid Pilot Projects – Nodal Officers at The Discoms
(Prev… – Page 1)
Comments
comments
Smart Grid Pilot Projects Under Execution in India (2013-2016)

,