Proposed Smart Grid Road Map for India (with Ministry of Power for approval) says, there is a need for a strong institution that can drive smart grid development in India. One designated entity should be made responsible for the smart grid roadmap including implementation roadmaps, technology selection guidelines, standards guidelines, capacity building programs etc.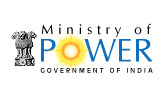 There can be two approaches here: strengthen the existing institutions or create a new institution. Existing institutions are India Smart Grid Task Force (ISGTF) and India Smart Grid Forum (ISGF). While ISGTF is an inter-ministerial task force with representatives from various ministries and Govt institutions with a small secretariat housed in Power Grid Corporation of India, ISGF is a public private partnership body registered as a cooperative society. Both these bodies currently lack the organizational and financial strength to take up the above responsibilities, and also lack authority. ISGTF can be strengthened with a permanent secretariat with larger number of staff who will work exclusively. And ISGTF can assign some tasks on selective basis to ISGF which could leverage the vast knowledge base of its members. ISGTF should have broader powers in taking decisions in matters related to smart grid developments.
In the second approach, an entirely new entity may be created along similar lines to the National Mission for Electric Mobility recently launched by Ministry of Heavy Industries. A National Smart Grid Mission (NSGM) may be formulated and establish a National Council for Smart Grids (NCSG). The council may be made up of members from central and state utilities, academic institutions, regulators and standards institutions. The council shall be supported by a National Board for Smart Grids (NBSG) under the Ministry of Power (MoP). The NCSG shall formulate the NSGM, which shall define the short, medium and long-term action plan for implementation of smart grids in India. The action plan shall be recognized as a national objective and be included as part of the national planning process and thereby receiving adequate funding to carry out the work detailed in the action plan. The council shall work closely with all industry stakeholders; and through a process of consultation will conclude all transverse issues related to: standards, regulation and policy, engineering design, process methodologies, technology selection etc. The council/respective bodies may be given statutory powers to approve the necessary rules and regulations.
Comments
comments
Institutional Framework for Smart Grid Development in India

,