India has the fourth largest electricity grid in the world and the world's third largest transmission & distribution network. However, the Indian power sector faces challenges like huge supply shortfalls, power theft, poorly planned distribution networks, low metering and bill collection efficiency. Smart grids technologies have the potential to transform the existing grids to more efficient, self-healing, reliable, safer and less constrained, grids that benefit all stakeholders.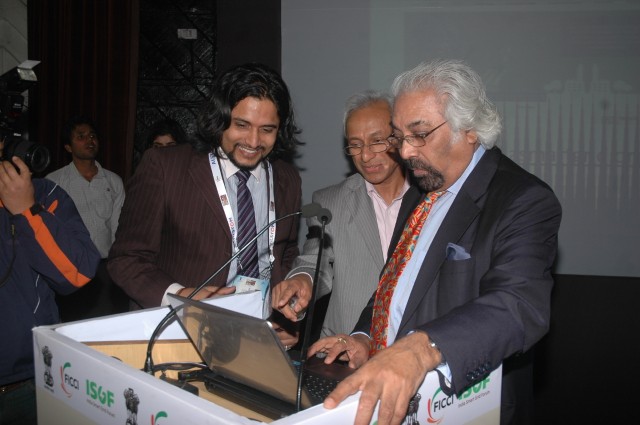 Inset (R-L): Sam Pitroda (Advisor to Prime Minister, India), Reji Kumar Pillai (President, ISGF), VSK Murthy Balijepalli (Founder, DSG)
During India Electricity 2013, FICCI is partnering with India Smart Grid Forum (ISGF) to organize India Smart Grid Day on January 17-18, 2013. ISGF will launch India Smart Grid Knowledge Portal, being developed by ISGF in association with India Smart Grid Task Force (ISGTF) and the Ministry of Power.
Focus Areas:
International case studies on Smart Grids: Roadmaps and Deployments
Smart Grids and Network Reliability – Future Technologies
Communication Systems for Smart Grid Applications
Regulatory Support for Smart Grid Pilots in India Cyber Security
Electric Vehicles (EV) Infrastructure and Policies
Event Details:
INDIA SMART GRID DAY
January 17–18, 2013
Shakuntalam Theatre, Pragati Maidan, New Delhi
Comments
comments
INDIA SMART GRID DAY, January 17–18, 2013

,