Most of the stakeholders want the smart grid to evolve as a solution which is India-specific, and according to our domestic needs and environment. Aggregate Technical & Commercial (AT&C) losses, projected to be as high as 30 per cent, is a major factor impacting the progress of the power sector in the country.
A few months earlier Power Ministry (MoP) has received a number of proposals from various state utilities for smart grid projects. The proposals were evaluated by a committee, of which 14 were finally selected. Selection was based on a number of criteria, including technical capacity, geographical spread, scale-up capability, and operating conditions that India possesses. The total outlays of the smart grid pilots are set at Rs 400 crore. Government of India (GoI) plans to provide funds up to 200 crore from the Re-structured Accelerated Power Development and Reform Programme (R-APDRP's) innovation budget line, and the rest will be complemented by matching funds from the states.
Are you doing active research in Smart Grids? Are you an Industry expert? Do you have a vision of Smart Grid for your organization?
Here is a wonderful opportunity to share with our readers.
E-mail -
[email protected]
with your article, name, email, organization, and a recent photograph.
Please support us to spread the smart grid activities!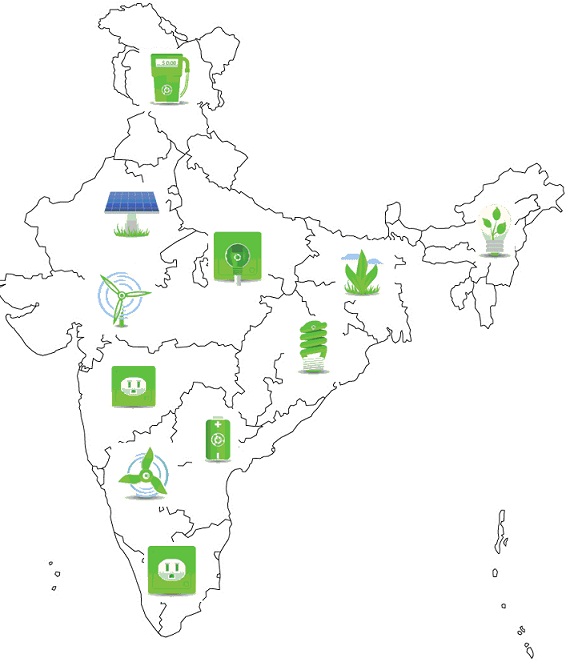 Smart grid projects, primarily aimed at bringing down power transmission and distribution losses, would be carried out on a pilot basis. Every pilot project is expected to take at least 12-18 months for completion. They would focus on different areas such as integration of renewable-energy sources with the grid and ways to reduce AT&C losses. The technologies in-action will be Automatic Meter Infrastructure (AMI) for residential applications, AMI for industrial applications, outage management, peak load management, power quality, micro grid and distributed generation. MoP and the department of electronics and information technology (DeitY) are also collaborating to examine the possibility of an 18-month research and development (R&D) programme focused on developing the technologies needed.
As Power Ministry and the respective states would be sharing the pilot cost equally, Ministry should ensure that smart grid frameworks which emerge from these pilots have to be practical, workable and adoptable to other regions in India.
At present, Cabinet approval for financing is awaiting for announcing further allocations of the pilots.
Comments
comments
Status of Power Ministry Funded Smart Grid Pilots in India

,