Demand response (DR) is considered as the heart of the smart grid implementation in any of the ongoing pilots across the globe. Without an effective DR there is no possibility of empowerment of the end-consumers into the power supply chain activities, thus it is essential to design a proper DR scheme to effectively shape a smart grid where both the energy utilities (DISCOMs) and end-consumers can benefit.
The next Technology Session of India Smart Grid Forum (ISGF) is scheduled on 20th July 2012 in Bangalore. The theme for this session is "Demand Response". NXP is hosting the event at their premises in Manyata IT Park, Banglore (click for Location Map of NXP Office). This is an open invitation to anyone who is looking to get more out of smart grids and demand response. "As usual, we also have impressive presentations" said Shri. Reji Kumar, CEO, ISGF.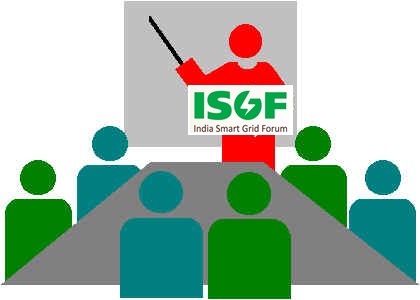 Shri.M.R.Sreenivasa Murthy, Chairman, Karnataka Electricity Regulatory Commission is going to inaugurate the event which will be attended by CEOs and Directors of several utilities in Karnataka and neighbouring states.
Some useful presentations on Demand Response (click on the "link" to download the file)-
 Review paper on Demand Response- download link
============================the end============================
Comments
comments
India Smart Grid Forum Technology Session On Demand Response

,