US Secretary of State Hillary Rodham Clinton and Indian Minister of External Affairs S.M. Krishna affirmed their countries' strong commitment to work collaboratively in bilateral and multilateral fora to help ensure mutual energy security, combat global climate change and support the development of low-carbon economies (achieved through smart grids) that will create opportunities and fuel job growth in both countries. 
The two countries launched the US-India Energy Cooperation Program (ECP) in late 2010 to leverage U.S. private sector interest in clean energy deployment. With support from the U.S. Trade and Development Agency (USTDA) the ECP has built government-to-business technical and commercial partnerships and to mobilize funding for a growing portfolio of clean energy projects in India. USTDA sponsored the Clean Energy Exchange Program, a series of four reverse trade missions to the US in the areas of smart grid expansion, solar power generation, unconventional gas, and green buildings.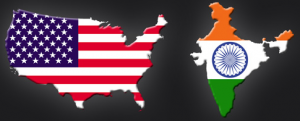 In project development, USTDA has funded feasibility studies and pilot projects for smart grid implementation with utilities in India. The countries were also pleased to acknowledge during the Strategic Dialogue new USTDA commitments to sign agreements with Power Grid Corporation for two advanced smart transmission projects. Overall, USTDA support for infrastructure feasibility studies, reverse trade missions and other technical assistance in India has translated into at least $1.7 billion in U.S. exports.
The two countries will continue to consult regularly on expanding sustainable energy access to support jobs and economic growth in both countries, and collaborating in research and technology.
Comments
comments
US-India committed for Smart Grid Expansion

,